We are proud to select Edward R. Williams with our "Excellence in Leadership" award for 2020.  For over 23 years, Edward has been helping individuals, businesses, and families at all wealth levels to expand their financial knowledge and increase their net worth.  He tours churches all over the country educating people about his Wedge First method of improving wealth and financial IQ.   He did his undergraduate studies at Howard University, Business School at University of Maryland, and led investment competitions at Oxford University.
Edward is an accomplished author and registered representative who works with investment company products, annuities, mutual funds, life insurance, estate planning, and retirement strategies to help individuals and families grow their wealth.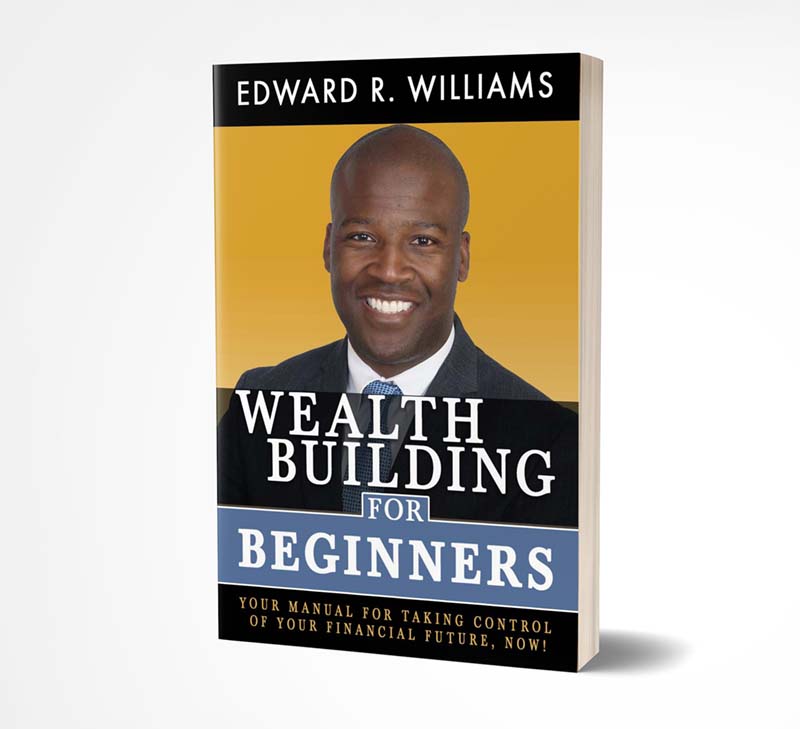 His new book titled "Wealth Building For Beginners" will be released on November 1st, 2020.  After working as an investment banker on Wall Street in NY and London England, Edward made the decision to start his own financial services company, Williams Financial Group LLC.  His father inspired him to write the book.
His top expertise in international business and finance has led to being featured in top publications in Rome Italy such as La Repubblica. Being fluent also in the Italian language has welcomed international clients to his financial practice. Edward was announced as a Million Dollar Round Table member in 2018.
The Williams Financial Group is currently known for working with faith-based communities and instituting their cutting-edge process of a financial wedge to help congregation members achieve wealth. The Wedge is a strategy that was created by Edward that offers a framework for achieving financial success. As quoted by Edward, "in my option the wedge is the only engine that separates the have's and the have not's. If it's properly built, then a financial need or concern doesn't exist."
As a planner, Edward's main goal is to help you make well-informed decisions on what types of financial tools are the right fit for accomplishing your goals. He also emphasizes the need to adjust financial plans as your goals and needs change. His team consists of wealth strategies consultants, life insurance consultants, advance planning, and high net worth group, retirement specialist, long term care consultants, and a unit for small businesses. He believes in developing client relationships based on integrity, accountability, and excellent service.